PakMail is pleased to offer you a wide range of services. From color photocopying to laminating we have all the tools to help you and your small business.
Shipping & Packaging
Click on the images below to be taken directly to the tracking page for each courier. You will require your tracking number.
COURIER DROP OFF/CUT OFF
times can be viewed HERE.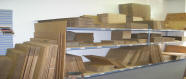 We have boxes of all sizes and shapes, packaging materials, tape guns and more!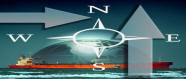 We are agents for Federal Express, UPS, DHL, Purolator and CanPar. We can ship just about anything to anywhere!
What People Are Saying About Us

"This instrument arrived today in perfect condition. I rarely see
packing this good. Thank you."

"I would have received it sooner in the day, but the guys in the mail
room were showing off the packaging to everyone on the school
campus.

"Packing was excellent. They'd have had to run it over with a forklift
to hurt it. The package arrived without a mark on it. I honestly think
when the shippers see something packed impeccably, they're more
careful."

"We were really under the gun to get our huge inflatable walking globes
shipped home to Los Angeles after the Edmonton International Street
Performers Festival. We came running in at the last minute, and Lance
not only found the cheapest possible shipping method, he got down on
his hands and knees to help us fold these big balls into a little box.
They arrived safe and sound a few days later. Your service was
fantastic and we are deeply appreciative of all the extra effort!"